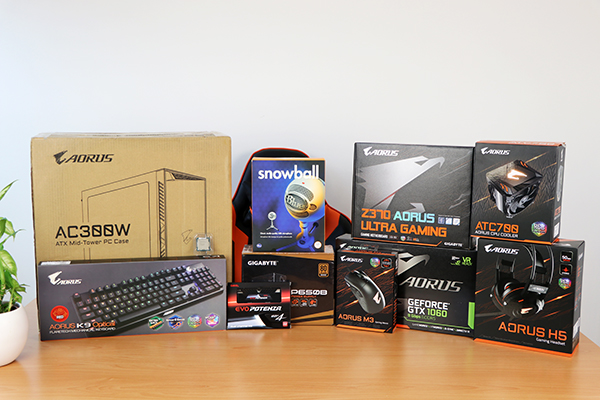 Let's Stream! Part 1: Intro (English)

This content is also available in Dutch, click here to switch.

Well hello there, and welcome to Techtesters! I'm assuming this is your first time around since we usually write in Dutch, however with us now recording some video in English we figured we should also make some of our content available to our international friends right? This whole 'Let's Stream' series will be available in both languages and we'll provide a summary of links at the bottom of each post so you don't get lost in Donald-Duck-language-land.
So let's talk about streaming. Even for most of our generation (30's) who grew up with gaming from a young age it might seem like an odd concept. But we're not wondering why there are millions of people who would rather watch other people game than game themselves, it is about the sense of community and spending time with people that share your interests; something that even (us) old farts gaming these days can relate to.
The reality is that streaming now is an integral part of modern day gaming, yet most of the testing we do is aimed at the gaming aspect only. It's simply how people are used to testing hardware. In this series of 'Let's Stream' we want to change that. We as testers will not suddenly become entertainers, but being able to test all this gaming hardware gives us the opportunity to look into what you should consider if you're a gamer with a desire to start streaming.
With the help of Nvidia and Gigabyte we'll be building several (pretty awesome if I may say so) gaming systems which we'll be testing from a gamer and a streamer point of view, we want to find out and show what's important whether you want to record some gameplay to upload it to YouTube, or if you want to use OBS to stream straight to Twitch. We'll go through all the steps of building these systems, we're hardware people after all so we want to help you build it yourself, and from the experiences we'll work towards solid advice. There isn't a lack of game pc guides, but aside from looking at the typical upgrade advice we want to show which parts are especially important to focus on when you want to stream.
In the picture at the top you already saw (some of) the components of the system we'll be starting with, a mid-range Intel Core i5-8400 / Nvidia GeForce GTX 1060 (in Gigabyte Aorus Xtreme flavor) game pc. That one is now up and running and in testing, so next updates will be about the building process and results of that lil machine right there.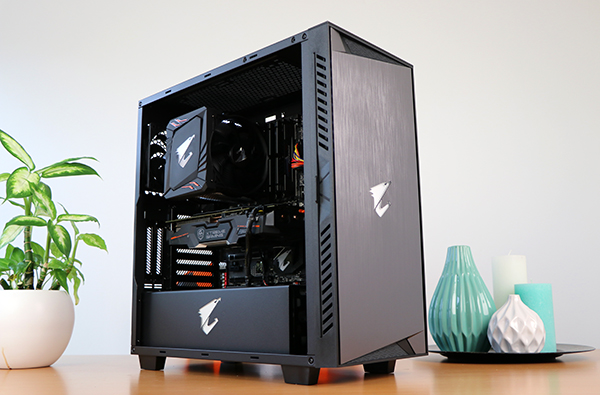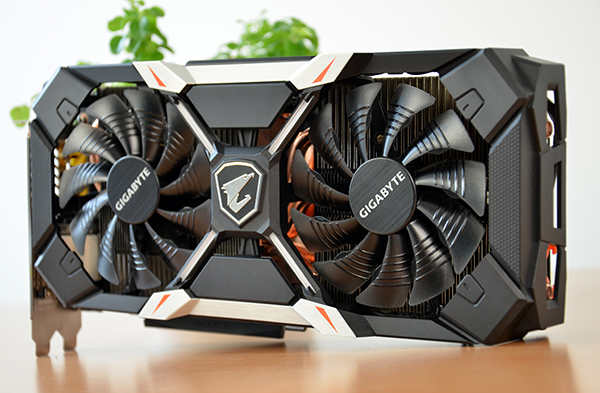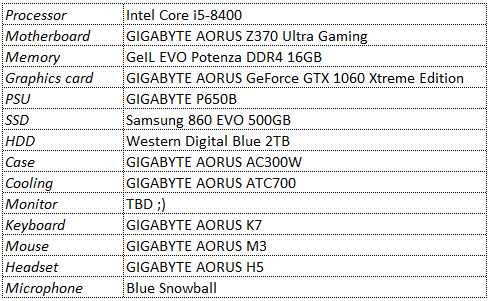 And here's a little teaser of what we'll be building after that, a high end Intel Core i7-8700K / Nvidia GeForce GTX 1080 Ti (again in Gigabyte Aorus Xtreme flavour):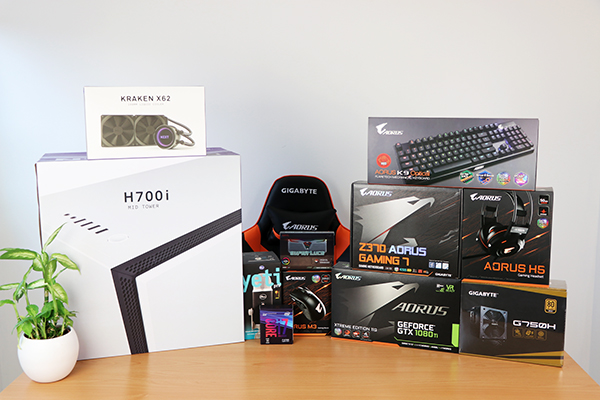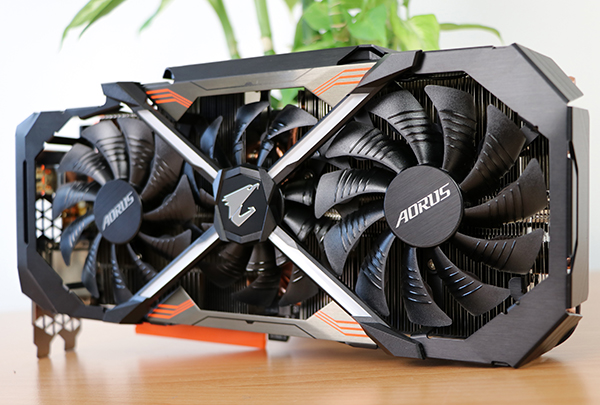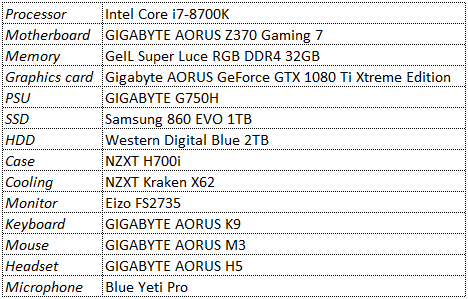 We'll keep you up to date with a bunch of updates soon, starting this week with the building. Aside from the systems we'll also spice it up a a bit and we'll have some comparisons of other hardware for you, such as two Blue microphones which are used by many amateur and professional streamers around the world. We'll also be looking at stuff for geeks, such as the impact of more and faster memory on the process, but don't worry, we'll work towards clear and concise advise for people that just want to stream and game.
For now we'd really like to hear from you, if there is anything you'd like to see tested or looked at. We can't promise everything, but we'll try to incorporate as many questions as possible, in the end trying to help you make better choices is what we're trying to do here! Just leave your question in the comments, or if you don't have Facebook (which we use for the comments below) send us a message on Twitter or Instagram. You can also follow our steps with this project there.
Overview of all "Let's Stream" articles:
Part 1: Introduction
Part 2: Building a mid-range Game PC
Part 3: Building a high-end Game PC
Part 4: Let's Game: Performance baseline for streaming
Part 5: Recording and streaming with Nvidia Shadowplay


Oh, and we heard you like free stuff, so how about a giveaway 😉
GIGABYTE AORUS Z370 Gaming 3 motherboard giveaway!

Disclaimer: A word of thanks goes out to Nvidia and Gigabyte for helping us make this content possible. Our thanks also goes out to GeiL, NZXT, Samsung, Western Digital and Blue for their contributions. However to clarify: All content based on our own experiences and unbiased results only, we want to make implicitly clear that these are editorials, not advertorials.

[wpdevart_facebook_comment curent_url="https://www.techtesters.eu/lets-stream-part-1-intro-en/" title_text="" order_type="social" title_text_color="#000000″ title_text_font_size="1″ title_text_font_famely="arial" title_text_position="left" width="100%" bg_color="#d4d4d4″ animation_effect="random" count_of_comments="10″ ]